The 10 Best Artificial Intelligence Software in 2023 (AI Tool Reviews)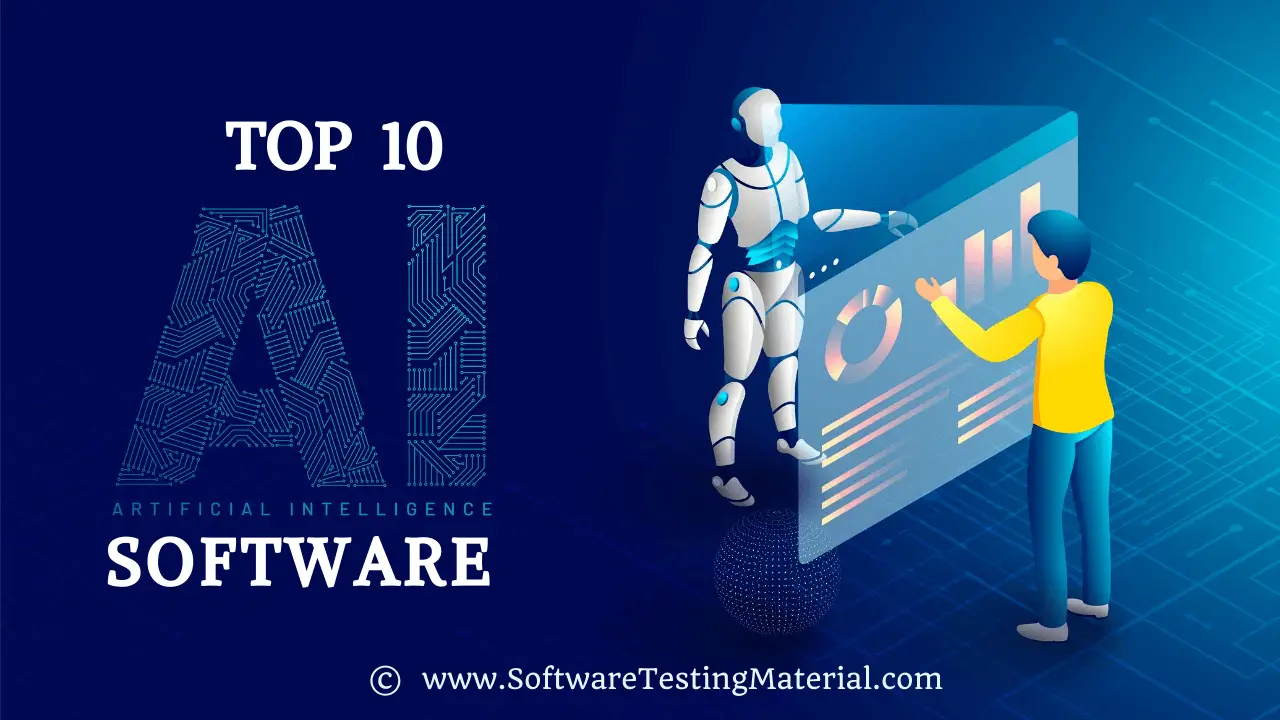 Artificial intelligence used to be seen as distrustful or even uncertain and ominous media representation like terminator hasn't helped with that ideology. However, technology has been made more accessible and useful as ever becoming more and more prevalent in both personal and professional lives alike. 
You may be even asking yourself what exactly is AI? To be brief, artificial intelligence software is when computer systems can perform tasks that normally require human intelligence.
Learning about and introducing these programs into your life can not only make your life easier but it can help you better understand yourself and the world around you better, as well. 
Must Read: Best ChatGPT Alternatives
In modern times we're always looking for a way to work smarter and not harder! That's why we've created this complete guide of the top 10 AI programs that can benefit businesses, individuals, and developers alike. 
1. Google Cloud Learning Machine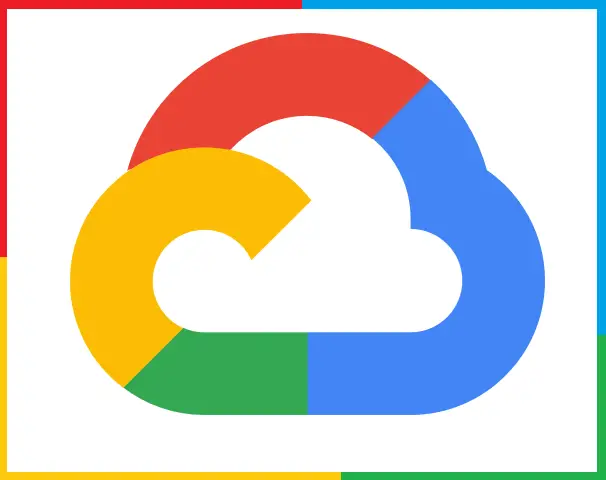 The google cloud learning machine is incredibly beneficial to developers, data scientists, or anyone trying to take their ML projects to the next level. This program's integrated toolchain allows you to build and develop your own machine learning applications, quickly and cost-effectively. 
Because this program is Google-based you will have access to all Google's cutting edge AI technology like Tensorflow, TPUs, or TFX tools as you deploy your program. You will also be able to use Google's open-source platform, Kubeflow which allows you to create portable ML pipelines that change run on-premises or via Google cloud with minimal code changes. 
With Google's reputable accountability this is a great option for those who are just beginning their ML journey, and seasoned professionals alike. 
Google Cloud Learning Machine Website Link
2. IBM Watson

Watson is a highly regarded artificial intelligence software designed by IBM.
This program comes with a set of pre-built applications and tools to build, run, and manage your AI while observing and recording your data to predict and shape potential outcomes. Introducing this program to your workflow allows you to focus on creative, higher-quality work without being brought down by the monotony of data entry.
IBM Watson has helped data scientists better understand and further develop AI. Between Watson Machine Learning's easy to use interface and open, extensive model operation you can access your AI at scale through any cloud. Also, because Watson is designed by IBM you will have access to other amazing IBM features and open source tools, similar to Google Cloud Learning. 
3. NVIDIA Deep Learning AI Software

NVIDIA has been on the rise with its promising computer parts and programs so it's no surprise to find it on this list! NIVIDA Deep Learning ai is a series of artificial intelligence tools dedicated to machine learning.
This AI software relies on accelerating graphic processing units and delivers it wherever you need it. NVIDIA Deep Learning AI is also available on most cloud software like Amazon, or Google so you can truly access your projects from anywhere. This program guarantees to develop predictive analytics best suited for your project this way you can continuously elevate your work. 
NVidia Deep Learning AI Website Link
4. Azure Machine Learning Studio

This artificial intelligence software is extremely user-friendly yet advantageous for professionals as well. Within Azure Machine Learning Studio's interactive interface you can easily drag-and-drop to create models that you can then easily publish to the web from the application itself. 
This AI offers a wide range of experiences to help data scientists and developers build, train, and deploy machine learning models faster than other AI software. Although this program is rapidly producing it's still perfect for any level developer! Use the no-code design to get started or use the built-in jupyter notebook to program your experience. 
With Azure you can design apps on the cloud with this machine learning AI to create innovative programming solutions. 
Microsoft Azure Deep Learning Website Link
5. Cortana
Cortana is Microsoft's version of the virtual assistant and is held in high-regards by both developers and beginner users. This AI-powered personal assistant is available on multiple Andriod, Microsoft, Amazon, and Xbox products to prove a fraction of its popularity. 
Cortana offers a multitude of functions from hands-free help to answering questions and providing reminders. The more you use Cortana the more the program "learns" about you, adapting to more complex tasks over time. 
In 2018, a study reported Cortana was the most widely used virtual assistant application but the field is becoming incredibly competitive and Cortana is facing rising competition with other assistant programs like Databot gaining popularity.  
6. Decktopus AI

Experience the future of presentations with Decktopus AI – the all-in-one presentation software powered by advanced artificial intelligence technology. With AI-generated outlines, slide content, images, icons, slide items, and even slide notes and scripts, Decktopus AI takes the stress out of presentation design and formatting.
Features:
Auto-adjusted slides
AI-generated outline
AI-generated slide content
AI-picked images & icons
AI-generated slide items
AI-powered slide note and script generator
Create presentations & proposals
Embed forms, videos & websites into the slides
Convert them into bio links, sales funnels & microsites
Share documents as links
Embed decks on your website
Export as PDF or PPT
Pricing details:
$9.99 Pro AI Plan
$29.99 Business AI Plan
7. H2O.AI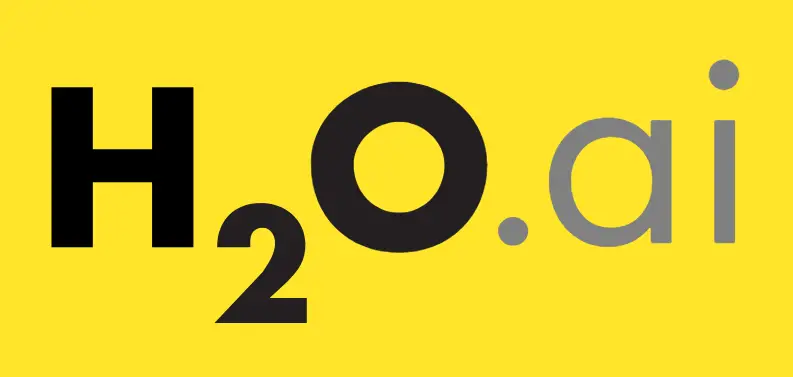 H2O.AI has a unique and respected approach to machine learning. They aim to make AI and machine learning more accessible to all people regardless of their developer status. Their open and transparent attitude has created a community of creators and makers.
Encouraging every company or business that AI can be helpful to them in some way, and they're not wrong!
Over 20,000 organizations report their data scientists to use H2O.AI's open-source, enterprise-ready platforms globally. Their award-winning service guarantees to provide data science for every enterprise dissolving socio-economic barriers that may stand in the way for beginners. 
8. Salesforce Einstein
Salesforce Einstein is an AI for CRM (Customer Relationship Management system). Einstein is AI software for the Salesforce Platform. It is built into the Salesforce platform and used for sales, marketing, analytics that delivers predictions and recommendations about the available opportunities based on business processes and data.
Salesforce Einstein Website Link
9. TensorFlow
Tensorflow is another open-source machine learning platform that creates a web of tools, libraries, and resources letting data scientists further develop artificial intelligence while still allowing a fully functional space for developers to easily build and deploy ML programs. 
This software uses high-level Keras API which makes creating with TensorFlow perfect for beginner builders. Tensorflow offers various levels of abstractions and ways of execution making it a very customizable interface for whatever size ML project your working on. 
10. Wipro HOLMES

Wipro HOLMES is an Artificial Intelligence (AI) and automation enabled digital transformation platform. It is the bridge between Foundational AI algorithm builders and Applied AI. This automation enabled digital transformation platform handles all your needs from building, publishing, metering, governance to monetization of heterogenous AI solutions. It provides pre-curated AI/ML frameworks (such as Cognitive Text Analytics, Cognitive Image Analysis, Cognitive Search, Mimictron, Conversational Engine) for customers to build intelligent solutions on their own.
11. Youper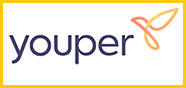 This artificial intelligence program is a little different from the others. Youper is an emotional health assistant AI-powered app!
The app learns about the user through small "conversations" they have. These talks lead the app to personalize guided meditations for the user.
Youper actually uses AI to personalize a number of functions and techniques. The user can track their mood and daily progress through the app and at the same time, the AI can better understand them and predict what the user needs to work on to reach their goal. 
This AI emotional health assistant app is available on both Andriod and iOS, it holds high reviews on both which won it a place on Medium's 15 best mental health app's list.  
The Best Artificial Intelligence Tools for You
Artificial intelligence is capable of transforming the workforce as we know it. That can be a scary thought for a lot of us, but for those of us familiar with AI, we know the efficiency it carries. Artificial intelligence software can observe and transform data into accurate, predictive solutions in any aspect whether that be retail, hospitality, data research, or more!
Robotizing monotonous business errands will also allow you and your team to dedicate more time and brainpower to creative, higher quality work leaving the boring bits and ends to the AI.
As you continue to work with an artificial intelligence program it learns more about you, your work, and your goals. This lets the software update itself to better fit your business and workflow saving you time and energy from having to update your programs yourself. 
Remember, however, AI software is not just for professionals. Everyday users can benefit from AI-based platforms depending on what they're looking to gain from it. Whether you're looking to learn another language or to better your mental health AI apps can help you do that more effectively by learning about you as an individual and tailoring their approach to your needs. 
If you've found this information helpful please explore the rest of our page for more software testing materials, insight, and advice! 
Related Posts: