Best Free Grammarly Alternatives in 2023 [Latest Ranking]
Are you looking for Grammarly alternatives and don't know where to start? We have curated a list of 16 alternatives to Grammarly that each offers a different set of features from Grammarly.
What is Grammarly
Communicate with Impact!
That's what you see when you open the Grammarly application for the first time. And it seems very true indeed. In current times, communication is certainly the key to everything. I am sure each one of us knows the importance of communicating correctly in English and hence without much ado let's delve straight into the nitty-gritty of Grammarly and its alternatives.
Grammarly Features:
Grammarly has two versions, one paid and another one is unpaid.
The unpaid version has some common features such as automated grammar checks, plagiarism detection, provides vocabulary enhancement suggestions, and also comes up with citation suggestions.
While the paid version helps you unlock several other advance checks such as consistency in spelling and punctuation, fluency, tone suggestions, along engagement vocabulary.
Pros, Cons, and Pricing:
As we know every tool has its own pros and cons, so does Grammarly. We can sum a few of the pros and cons as follows:
Pros:
Spelling mistake correction.
Punctuation mistake correction.
Sentence structure recommendations.
Cons:
Plagiarism is not detected correctly.
The chrome extension can be improved.
GUI can be made better.
Pricing:
According to the latest charges, the premium version of Grammarly costs $29.95 per month, $59.95 per quarter, or $139.95 per year.
Grammarly is best suited for:
The usage of Grammarly is not limited to only those who extensively mails or contents, in fact, it is a great educational tool and can be used by anyone.
Why use Grammarly?
Generally speaking, Grammarly can be used for grammar correction, sentence completion, checking the tone, spelling corrections, and so on. In a nutshell, it is certainly an amazing tool.
Why do we need Grammarly alternatives?
As we know that there are many features of Grammarly that can be used only once you are a premium custom along with a few limitations, it becomes a need to look out for other alternatives.
Comparison Of Grammarly And Its Competitors
Luckily, apart from Grammarly, the industry does have some options which seem to be as good as Grammarly. To find out more, read the below list of Grammarly free alternatives.
List of Alternatives To Grammarly:
#1. ProWritingAid

With a high rating on the Google chrome page, ProWritingAid boasts itself as one of the best alternatives to Grammarly. 
Features:
Provides grammar checking, spell checking, and suggests style improvements
Reviews consistency of spelling, hyphenation, and capitalization
Helps in eliminating clichés and redundancies
Checks terminology issues, contextual thesaurus and detects plagiarism
Improves readability by highlighting overused words and enhancing the dull paragraph structure
Helps in eliminating vague, abstract, and complex words
Pricing:
Pricing for the ProWritingAid is comparatively economic with a monthly subscription of 20$ and a yearly subscription of 79$, where you save approximately 7$ per month.
Pros:
While Grammarly is best suited to short blog posts, ProWritingAid is equipped well to deal with long-form content.
ProWritingAid effectively edits for content style, syntax, and structures
ProWritingAid offers in-depth explanations for recommendations
ProWritingAid offers a yearly pricing plan that is less expensive on an annual basis
Cons:
According to a few reviews on the app, it is observed that users have a complaint that you need to have a good understanding of the app, in order to have error-free writing.
#2. Ginger

Have you ever wondered how would it be to have an Android custom keyboard that lets you choose between 1000+ beautiful emoji, emoji art, stickers, and animated GIFs?
Does it sound like a dream?
Well, Ginger's adaptive word prediction converts this into reality by making your Android keyboard better.
It works similar to Grammarly.
Features:
Helps with grammar checks
Assists in sentence rephrasing
Provides translations and dictionary aid
Has text Reader, provides the personal training
Helps with good errors analysis
Pricing:
Ginger Free lets you try the free trial of the Ginger app, however, it has a monthly subscription at $29.96/month, a quarterly subscription for $41.97, and an annual subscription for $89.88/year.
Pros:
As per the app developers and team, they have used a behavior-based Customer Satisfaction Algorithm that gathers customer reviews, comments. Using this as data the app is modified and presented in an easy-to-digest form showing how many people had a positive and negative experience with Ginger Software. The unique selling point of this app is that it supports translations to 40 languages.
Also, the fact that it can be used in mobile keyboards is something worth trying.
Cons:
Holding a costly price, and having limited software integration options are few of the cons for this app.
#3. PaperRater

Quick customer satisfaction is what the PaperRater team aims for. Using hi-tech solutions like AI, Data Science, and cloud-based systems, PaperRater checks the submissions in real-time with results typically appearing within 5-15 seconds. 
Features:
Presents with automated scoring, spelling checker
Provides with enhanced plagiarism detector, Vocabulary Builder, and unlimited total submissions
Has faster processing, no hidden prerequisites and supports file uploads for formats such as – doc, Docx. txt, RTF.
Suggests corrections help with grammar exercises and are free from ads.
Pricing:
The free trial is available for exploring the app as well, a monthly subscription of 11.29$ is also present.
Pros:
Free, easy to use, and easy to integrate are a few of the many benefits of using this application.
Cons:
Slight lagging of the mobile application and lack of customer support is one of the biggest cons for this app.
#4. Hemingway Editor

Having personally used this app for numerous instances, I can vouch for the colorful insight that this app provides. Hemingway Editor comes in both online or downloadable form in its desktop version. This tool works wonderfully by detecting hard-to-read sentences, passive voices. It also finds out the complicated words and phrases, and also the presence of adverbs.
Features:
Helps with Color-Coded Writing Problems, readability grade
Detects the weakening phrases, has features to import from and export to Microsoft Word and also import from and export to other Editors also helps to directly publish to WordPress, Medium
Helps to cut Dead Weight From Writing, informs about the adverbs, common grammar errors, Passive Voices, and formatting features
Enables to send highlights to colleagues, simplifies the hard to understand the sentence

No internet connection required
Pricing:
One can easily use the free trial version but with 19.99$ the user can also enjoy the paid basic version.
Pros:
As the features mentioned above are hard to find in one particular application, they can be considered as the benefits
Cons:
A complete web-based application with no option to run on iOS or Android or on any mobile device.
#5. Slick Write

Statistics and graphical visual aid is something that makes the SlickWrite stand out of the crowd. Imagine writing your content and later getting a complete report with pie charts and other graphics explaining how well you have written the piece.
Features:
Detection of long sentences, fast grammar checks, word count, and adverb usages.
Suggests the word length flow, vocabulary variety, contextual word association
Advanced features like explaining the prepositional phrase index, passive voice index, readability index
Helps in identifying the Average Word Length, Average Sentence Length, Average Paragraph Length, Reading Time, Structural Flow, Sentence Length Flow, and Key Statistics
Provides customizable feedback.
Pricing:
Slick Write is an all-free tool.
Pros:
Free of cost with remarkable statistical features.
Cons:
Only present in web application.
#6. WhiteSmoke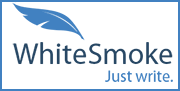 Yet another tech-based app WhiteSmoke is a web, desktop, and mobile software designed to effectively detect and correct mistakes in English writing. With an improved user experience and enhanced user knowledge, WhiteSmoke is made efficient to provide users with suggestions to correct those mistakes. The software is backed up with Natural Language Processing technology and uses algorithms and artificial intelligence (AI) to serve you better.
Features:
The app comes with most of the common features like style checker, grammar checker, text enrichment, punctuation checker, translator, and dictionary.
The unique feature is the Video Tutorials.
It also helps the user with document & letter templates

Explains the eros elaborately
Pricing:
You have a number of options to choose from such as a free trial, essential, business, premium, and mobile app special, with a cost ranging from 1$ to 11.50$.
Pros:
One of the main perks of WhiteSmoke is that it supports several devices, provides corrections on your web browser, tutorials, and pre-made templates.
Cons:
Since WhiteSmoke only works online, it makes the entire process inconvenient.
#7. WriterAccess

WriterAccess tool being a platform for businesses is another team-oriented tool that helps you achieve systematic goals.
Features:
This unique tool provides End-to-End Management, helps with Creative Briefs Inclusion and with Topic Pitches Access.
You can use it to write books, White Papers, Blog Posts, and Facebook Posts.
It comes with some really cool PRO Tools and also helps with LinkedIn Updates and Twitter Engagements.
Pricing:
Unfortunately, this tool does not have any free trial and the price ranges from 279$ to 1099$ per month
Pros:
In addition to common features, this tool is really an awesome one in order to use it for your business.
Cons:
Very expensive with limited free trial time available.
#8. AutoCrit

For all the fiction writers out there, this tool comes as a savior. AutoCrit is an excellent tool for fiction writers not having the network or finances to get personal input on their drafts. Diving deep into the reader's experience and mind, and taking care of pacing, word choice, dialogue, or readability, Autocrit a great tool to use
Features:
Provides with Fiction Style Analysis, Word Choice Checking, Pacing & Momentum Analysis, and Dialogue Analysis
Produces Dynamic Summary Report, showcases Progress Tracking
Alerts in case of Repetition Detection, Compares to Fiction and Highlights relevant details
Pricing:
The pricing starts from 29.97$.
Pros:
Genre-based analysis and suggestions are given for the fiction writer.
Cons:
A grammar checker is not the best and the mobile version is not available.
#9. After The Deadline
A free-to-use tool that can be immensely helpful for learning grammar and language since the tool does not only correct errors but it also offers explanations for them.
Features:
Provides all the common features like Advanced Style Checking, Contextual Spelling Check, Grammar Checking, Errors Explanation and Misused Words Detecting
Pricing:
All free software.
Pros:
Free of cost and effective editing tool
Cons:
Advance features missing.
#10. Scribendi

Providing services to students, businessmen, and large corporations, Scribendi assures you that your papers or manuscripts are in safe hands.
Features:
Proofreading is provided for students
Helps in essay editing service and editing books
Also provides proofreading and editing of corporate material as well as personal document editing
Suggests manual and brochure proofreading and editing
Pricing:
Pay varies from word to word, typically they charge around $0.01 to $0.06 for every word.
Pros:
Audience-oriented services are provided.
Cons:
There is deadline pressure and the quality of editing or accuracy is a bit doubtful.
#11. Writefull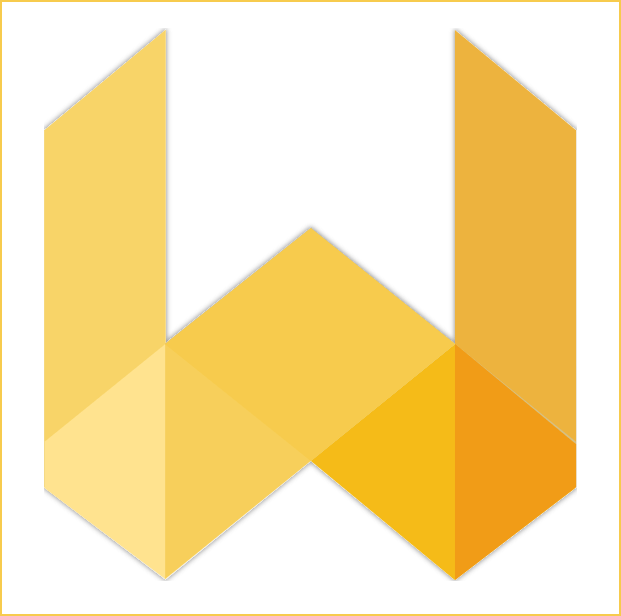 Writefull proudly calls itself for publishers, institutions, and researchers.
Features:
Features are pretty much the same when compared with the common editing, grammar correction tool.
Pricing:
So basically there are two options to choose from, one is individual and institutional. If you choose individual subscriptions which range from monthly, quarterly, and annual with prices ranging from 15.37$ to 11.81$ to 5.46$ respectively.
Pros:
A dedicated open-access tool for any research writer.
Cons:
Several advanced features still need to be incorporated into the tool.
#12. Virtual Writing Tutor

Helping with vocabulary, grammar, paraphrase, punctuation, and spelling checker, Virtual Writing Tutor converts this entire process into finding second language errors and grammar mistakes fun by turning it into a game.
Features:
Comes as a great rescue for Academic & Conversational Vocabulary, Cliches And Power Words, Field-Related Vocabulary, and as grammar Checker.
Effectively checks Spelling And Punctuation, Paraphrases, and gives feedback and Links.
By checking and enriching vocabulary it also has grammar Checking API Services
Can incorporate ESL courses.
Pricing:
The free writer, as well as the virtual writer tutor, comes for free in cost.
Pros:
It is easy to use, free of cost, and comes with customer service support.
Cons:
Enterprise customer types and android devices may not be supported.
#13. Druide Antidote

The application, Antidote, proudly claims itself that it is the richest French and English writing assistance software ever produced.
Features:
The features include a proofreader, dictionaries and guides you across your content and comes in mobile and web usability. With one subscription you can access three types of devices, mobile, web, and tablets.
Pricing:
We can see three options to choose from, those are, Antidote + Family, Antidote + Staff, Antidote 10 with prices as 99.95$, 59.95$ and 129.95$ respectively.
Pros:
Along with the other general features, with one subscription you can seamlessly access Mobile, Web and Tablet hosted applications.
Cons:
A few of the advanced features that are found in other tools are missing here.
#14. Sapling

Sapling is an AI extension tool that serves you with grammar and autocompleted suggestions and helps you write on-point messages and content.
Features:
AI-powered autocompleted suggestions are available across various CRM and messaging platforms.
It forecasts what you will type and saves you time. 
Claims to find 60% more grammar mistakes than other tools and have secure data processing.
The tool shares knowledge and templates across the team
Pricing:
There exists a free version that anyone can use. Besides this, there is also a premium version at 25$ per month.
Pros:
Since it has most of the editing and correction mechanism at a free price, it comes as a good deal.
Cons:
For an enterprise, the cost has to be discussed with the team and not readily available.
#15. Linguix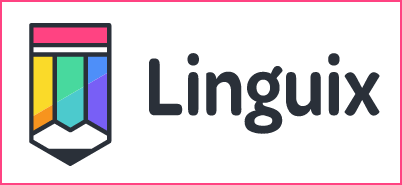 Putting forth the user's privacy, this tool offers many features that can help achieve you write faster and better.
Features:
Linguix is generally preferred by marketers and SEO experts, along with non-native English writers and/or anyone who wants to boost their writing skills.
Helps to get context-appropriate recommendations.
Essentially speeds up your writing with intelligent snippets.
Like many tools that we know, it helps with checking grammar, punctuation, and styling instantly in real-time on your favorite sites.
Pricing:
The price for the premium version of this tool is quite economic when paid annually, i.e 8$/month.
Pros:
The economic price range in order to get hold of premium features.
Cons:
The tool does not check plagiarism and does not support mobile devices.
#16. SentenceCheckup

While using this tool, one thing that comes to mind is the no-nonsense approach. It is not that other tools portray unnecessary things, but this tool, in particular, you open the website, find the editor box and straightaway start deep checking.
Features:
Provides a strong Grammar Checker.
The main benefit is the 'Lonely Verb Fragments' and identification of the same.
Checks Spelling mistakes, Sentence Fragment errors, and Sentence Structure.
You can use it for your Professional Thesis Checker, as a Sentence Checker, and can also run on Sentence Corrector.
Deep checking is done by checking the Subordinate Clause Fragments, Appositive Fragments, and general syntax.
Highlights the common English Grammar Mistakes, helps with solid Punctuation, and comes up with an attractive vocabulary.

The tool can be used as an Essay Fixer as well.
Pricing:
Sentence Checkup tool is an all-free tool.
Pros:
The tool is mostly preferred by small to medium-sized businesses.
Cons:
The tool is only a web-based application, customer support is online.
#17. Writer

Writer's free grammar checker is a simple, AI-powered assistant that makes your text clear, error-free, and easy to understand. It scans your text for every type of mistake, from silly punctuation errors to nuanced grammatical mistakes, irregular verb conjugations, misspelled words, and more.
Writer goes beyond standard grammar checks and guarantees your copy is free of common and not-so-common English grammar errors. When using Writer, you can easily eliminate punctuation and grammar errors and we have a one-click proofreading feature that helps create a consistent tone and style to communicate effectively.
Pricing: Free
Conclusion
After going through all the above options in addition to Grammarly, we can conclude that one has to wisely choose the editing/proofreading applications or tools. We can make the most of the tools if we can answer the below questions,
What is the project budget?
What is my objective/target audience? Is it a professional assignment or educational or freelancing projects?
What are the weak points in my writing skills and the matching features in the tool?
With all the other supporting factors being taken under consideration, the content produced should be of the optimum level.
FAQ's – Tools Similar To Grammarly
Related posts: