How To Download And Install Katalon Studio | Software Testing Material
Install Katalon Studio
This post on "How to download and install Katalon Studio" helps you prepare the environment for Katalon Studio
Katalon Studio has been recently published but gaining widespread acceptance among the testing community. It opens up an easier and faster way for automation testing teams. With the simple deployment, comprehensive feature set, ease of use, and rich supporting resources, Katalon Studio is breaking new ground in the test automation landscape.
Download and experience the solution without any costs
Pre-requisites:
1. Valid Email to active Katalon Account
2. Active Internet Connection to download Katalon Studio
System Requirements:
Operating System: Windows 7, Windows 8, Windows 10, macOS 10.11+
CPU: 1 GHz or faster 32-bit (x86) or 64-bit (x64) processor
Memory: 1 GB RAM (32-bit) or 2 GB RAM (64-bit)
Hard Drive: at least 1 GB available hard disk space
1. Go to Katalon Studio – Click here

2. Click on "Download"
3. Give your full name, valid email, password, read and agree to the Katalon Privacy Policy and click on "Download"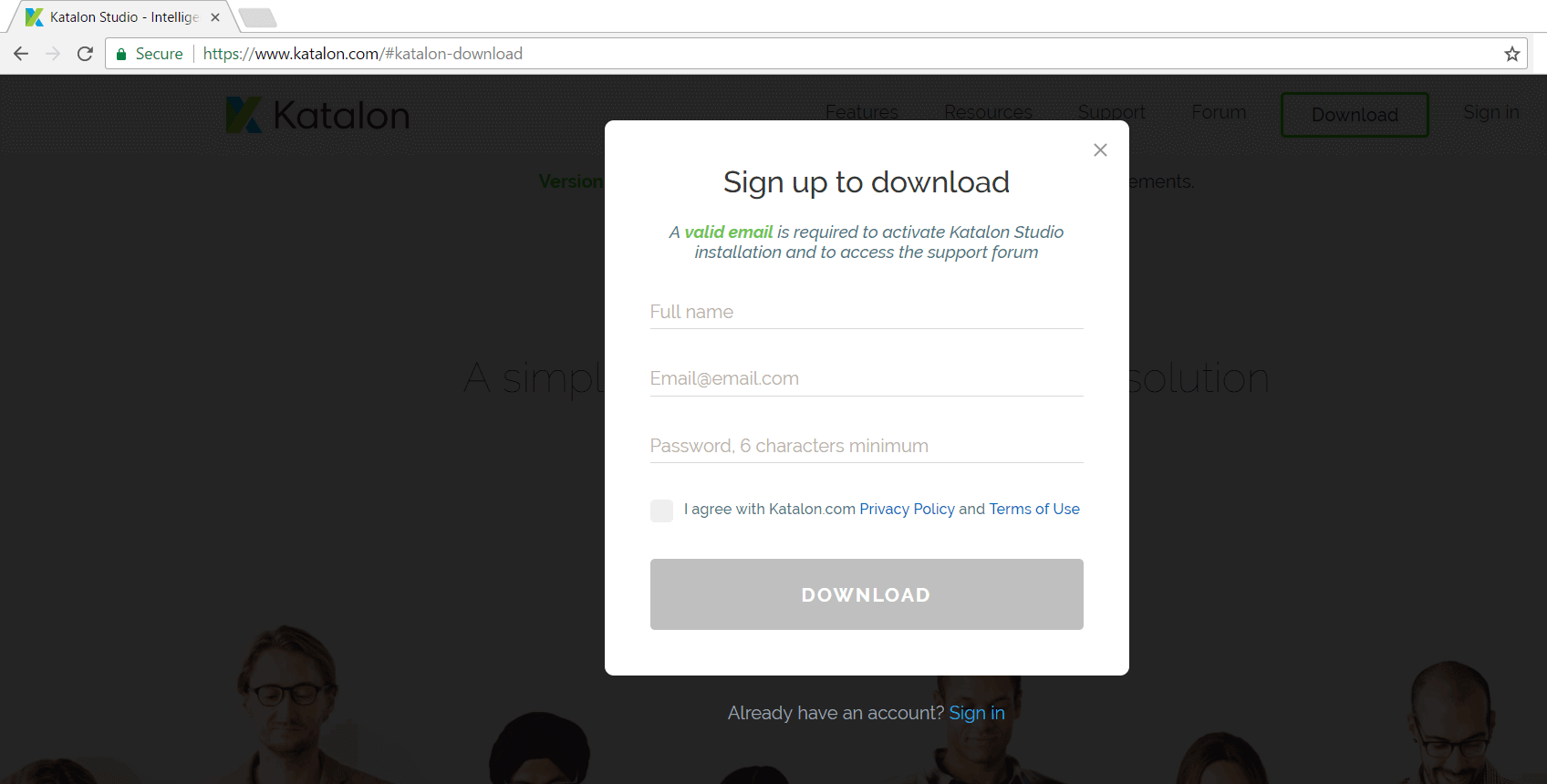 4. Choose a required download version and click on "Accept and Download"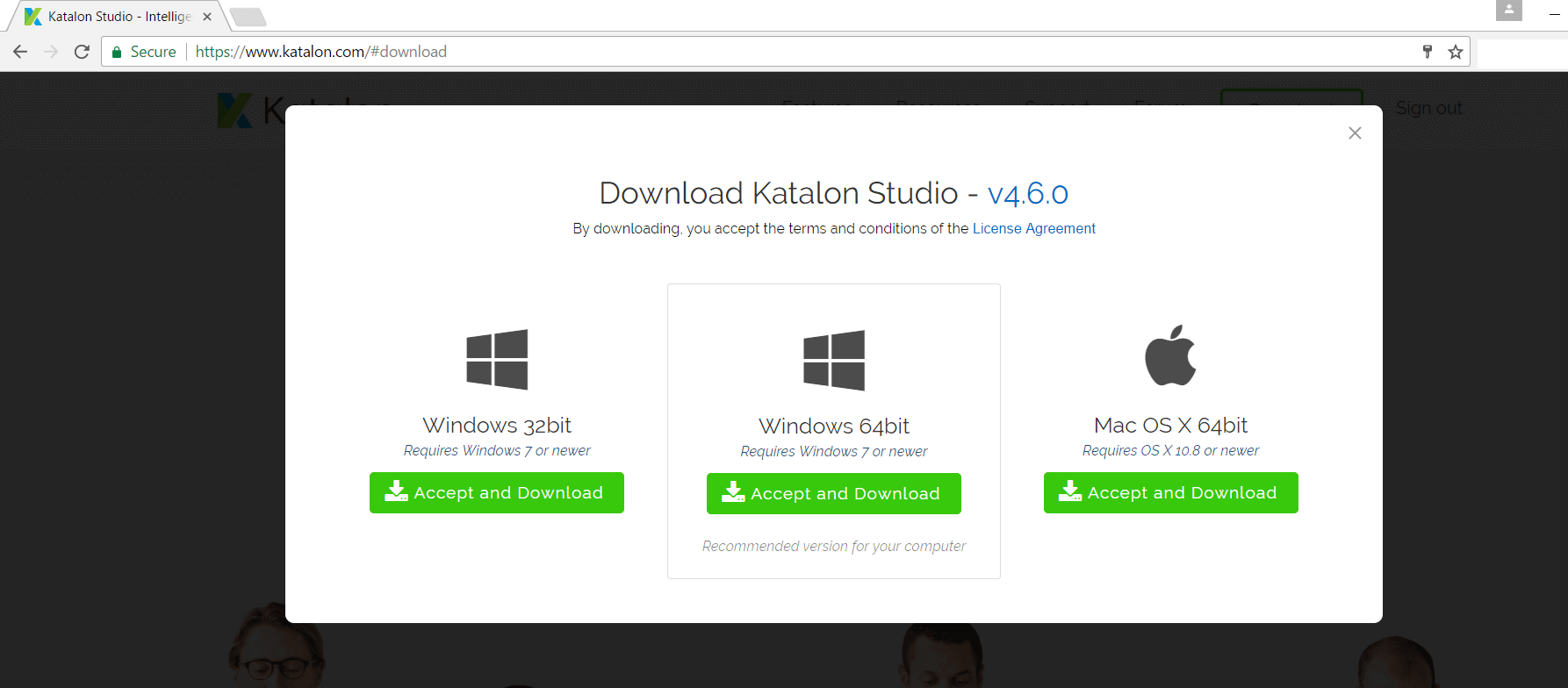 Here I have chosen Windows 64bit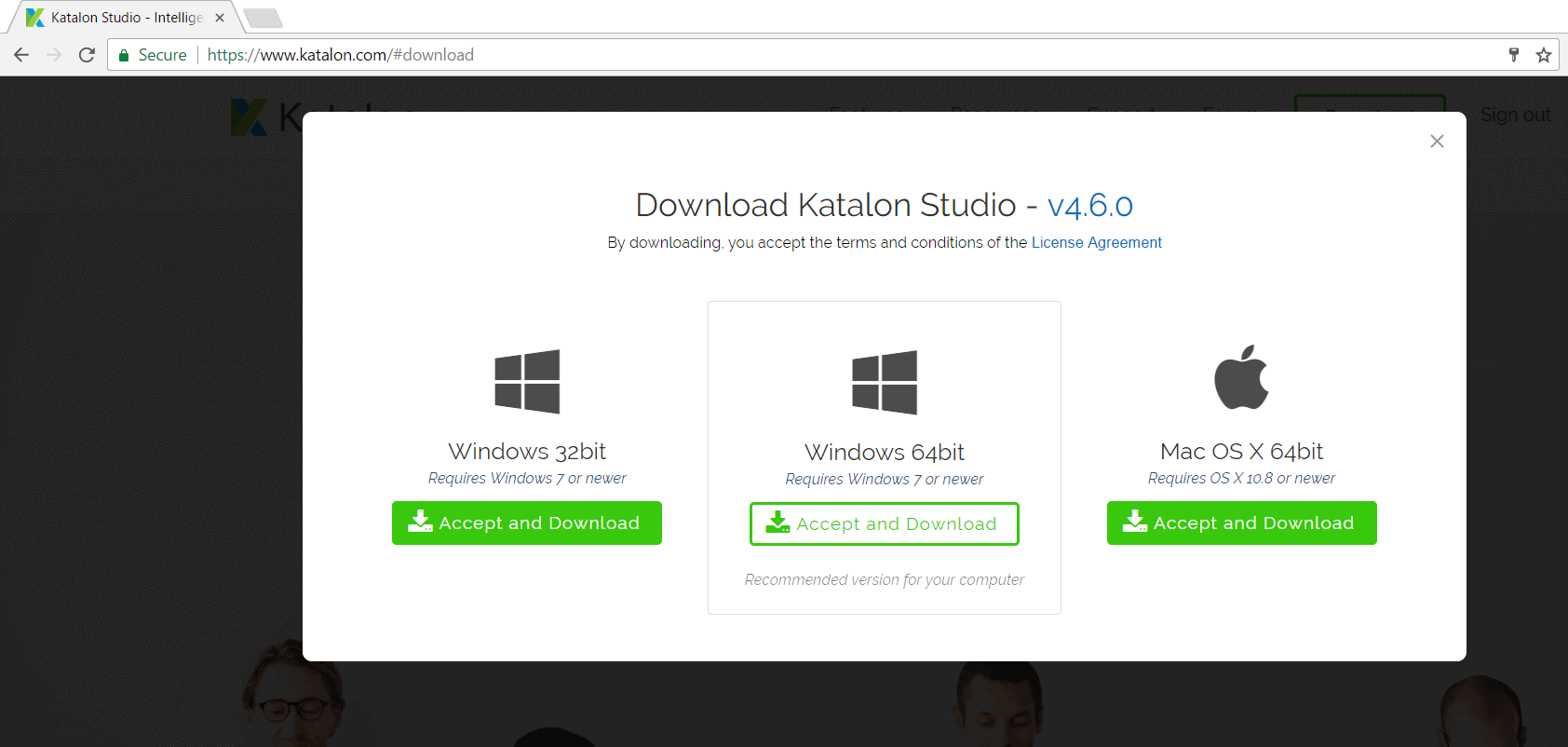 5. Once the download is complete – Go to the folder on your computer where the Katalon Studio is downloaded

6. Run "Katalon.exe" to install Katalon Studio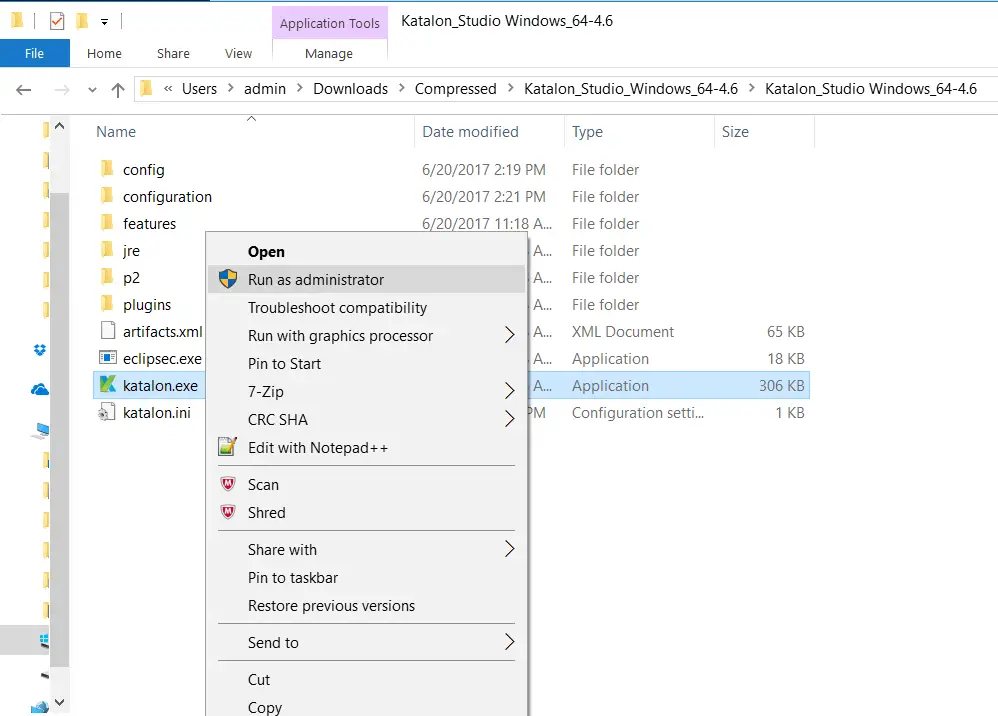 7. Enter your account credentials that you used when signing up


8. Katalon launches and you are ready to automate.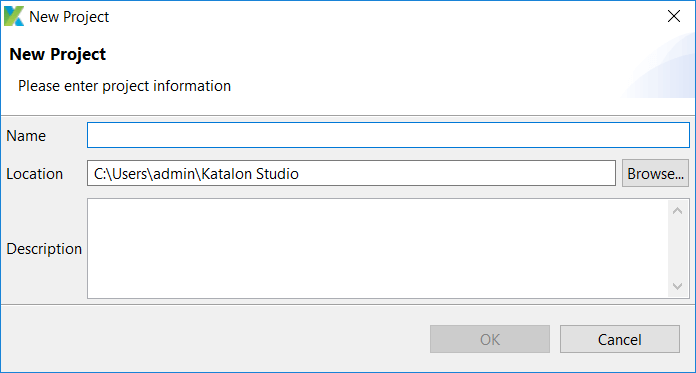 This is all about "How to download and install Katalon Studio". Hope you have successfully installed Katalon Studio and ready to write your first Katalon Stuido Automation Script. Let's get started with Katalon Studio by creating our first Katalon Studio automation script.
If you have any queries, please comment below.
Check out the complete Katalon Studio Tutorial by clicking on below link: