Best Business Process Management Software | BPM Tools
In this blog post, we'll do a thorough review and comparison of the top business process management software (BPM Tools) of 2022. Choose The Right BPM Software For Your Company.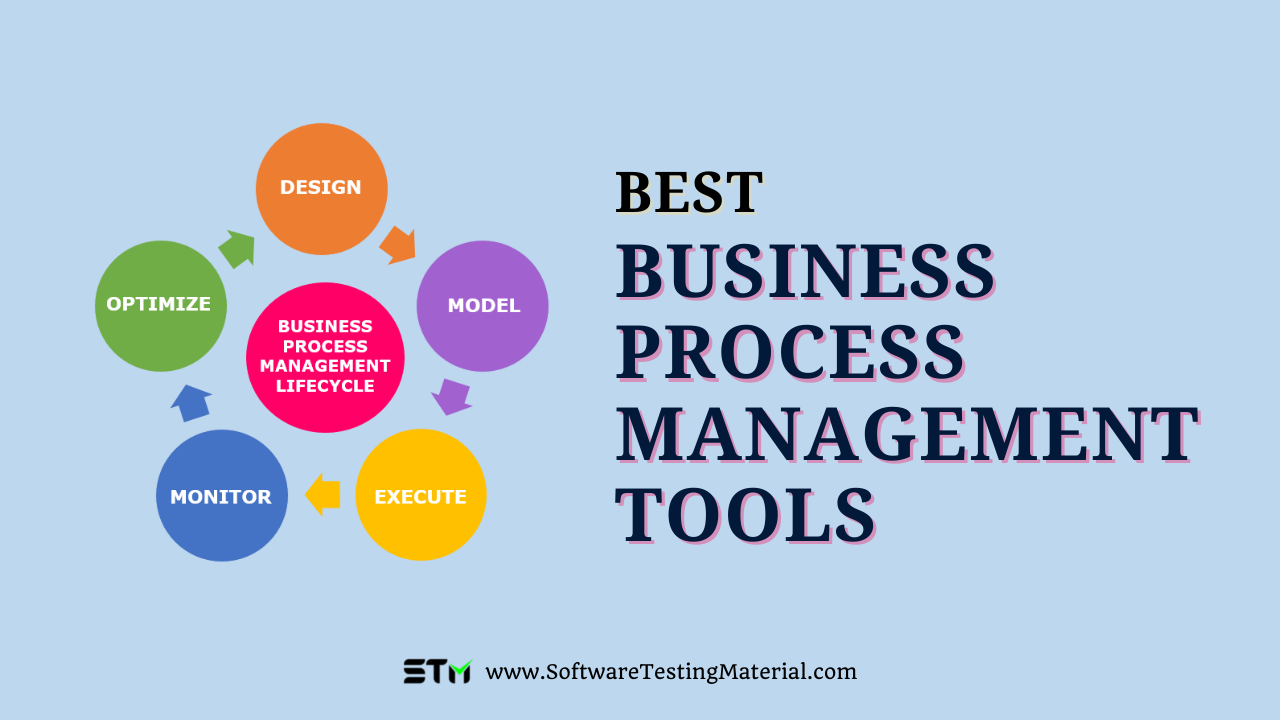 The goal of every business is to boost profits. But inefficient business systems, manual processing delays, and human error cost businesses thousands of dollars each year. Enhanced processes have become a must for any company that wants to thrive in the modern world.
Business process management software can standardize and simplify tasks, eliminating bottlenecks that lead to lost time and revenue. It improves every facet of an organization–from customer experience to market performance.
More companies now use BPM software to manage projects, knowledge assets, portfolios, self-service portals, dataflows, and workflows. This guide will help you understand Business process management and how you can implement it in your organization.
According to statista, the global business process management (BPM) market was worth roughly $8.8 billion in 2020 and the market is anticipated to expand at a compound annual growth rate (CAGR) of 10.5 percent over the next years, reaching a size of $14.4 billion U.S. dollars by 2025.
What is BPM?
Business Process Management (BPM) is a discipline that uses different methods to improve business processes: discovering, modelling, analyzing, measuring, improving, and optimizing.
It uses a set of strategies to standardize and streamline organizational processes and workflows.
The strategies help organizations visualize how a workflow should be and how to make that happen.
What is BPM Software?
Business Process Management Software (BPM software) is a type of application that helps businesses automate and manage their processes more effectively. BPM can be used to improve efficiency, optimize resources, and better align business goals with process execution.
BPM software typically includes tools for process modeling, process execution, workflow management, and performance monitoring. These tools can help organizations map out their business processes, identify inefficiencies and bottlenecks, and make improvements accordingly.
Types of Business Process Management Systems (BPMS)
Business process management systems are categorized according to the purpose they serve. Understanding the different systems helps you identify which one is best for your processes. Here are the 3 types of BPM systems:
#1. Human-Centric BPM
People are an integral part of human-centric BPM. The system focuses on improving the flow of processes primarily carried out by humans which cannot be easily replaced by automation. Human-centric BPM allows team leaders to pause or reassign tasks, improving management, reducing risk, and enhancing compliance.
The system can send notifications, alerts, or warnings to help employees know when an activity is ready to be performed or hasn't been performed. Human-centric processes include providing customer service, reviewing data, handling complaints, and onboarding employees.
#2. Document-Centric BPM
Document-centric BPM is ideal for companies that deal with reports or other paperwork requiring multiple rounds of revision. It focuses on the flow of documents, allowing documents to quickly get formatted, verified, and signed. The system's primary goal is to find and fix obstacles that prevent seamless document flow.
#3. Integration-Centric BPM
The average worker switches between 10 tools about 25 times a day. Integration-centric BPM supports integration between tools, creating a central source for all company information. It simplifies the process of finding information. You don't have to manually update tools or search manually for the data you need. The system minimizes human interference, decreasing management overhead.
Terms Associated with BPM
When undertaking a business process management initiative or researching a new BPM solution, you are bound to encounter different BPM terminologies. Let's look at the most common.
#1. Business Process Improvement (BPI)
BPI helps an organization optimize and incrementally improve its existing processes. Key BPI goals include increasing efficiency, improving productivity, and reducing costs.
#2. Business Process Modeling
This is a graphical representation of an organization's processes or workflows that helps identify potential improvements. It's usually done through different graphing methods.
#3. Business Process Management Notation (BPMN)
BPMN is a flow chart method that models a business process from beginning to end. It is vital in BPM because it visually depicts a series of business activities needed to complete a process.
#4. Business Process Management Software (BPMS)
BPMS is software that allows organizations to model, implement, and analyze processes. It supports continual improvement throughout an organization, streamlines processes, and boosts organizational efficiency.
#5. Process Mapping
Process mapping is a technique for illustrating business processes using flow diagrams. It shows the relationship between activities, processes, and information, roles, resources, and the organization.
#6. Process Owner
The process owner is the person with the decision-making powers to change a process.
Use Cases of Business Process Management
#1. Financial Process Automation
Pivotal, a cloud hosting firm, once had slow, inefficient financial processes. It used email to manage purchase orders (PO) and cards. This made the process cumbersome, error-ridden, and full of delays.
Financial process automation software helped the company implement a purchase order and purchase card workflow. The new system pulls cost centres directly from Google Sheets, speeding up data entry and preventing errors. This has quickened approvals because all purchase orders and requests are automatically routed to the right approver.
#2. Approval Process Automation
Previously, Initial Saudi Group used manual approval processes that took about 10 days to complete. Multiple parties had to approve contracts before they could be processed. The company adopted workflow automation and now uses custom logic to automatically route documents to the correct approvers.
The BPM software instantly notifies approvers of pending documentation. If they don't respond, they receive an automatic reminder to prevent approval delays. With automation, the contract approval process only takes six hours.
Features to Look for in Best Business Process Management Applications (BPMS Suites)
When choosing workflow automation software for your company, look for these important features:
Integration with existing software: Get software that works with other systems and applications. It should seamlessly integrate with other software, like CRM software and email marketing software.
Real-time monitoring: The right BPMS should measure KPIs and generate KPI reports that help your organization quickly fix problems. It should have features that monitor your business processes in real-time.
Comprehensive reporting: Choose software that combines statistics and logic to generate insightful, comprehensive reports on multiple business processes. A tool with a robust reporting system will perfectly execute business processes and boost productivity.
Role-based routing: Your BPM tool should have a feature that allows you to specify individual roles within the organization. This is important if you don't have software for that purpose.
Mobile support: Choose software with a customizable interface that easily displays on smartphones. It allows your employees to create personalized working environments.
An easy-to-use builder: An intuitive builder or design tool lets you easily create, edit, and share workflows. It allows for quick edits and previews, enhancing communication between employees, systems, and data sets.
Data security: Get software with strong security measures such as data encryption and password protection. It should have an access control option that lets you assign tasks to specific users and control who can edit portions of the workflow.
How to Choose the Right BPM Software
When it comes to BPM software, there's no such thing as a one-size-fits-all approach. Solutions vary, and each has its own strengths and weaknesses. Here's how you can choose a great BPM tool:
#1. Know the Type of Software You Need
Only the right BPM software will streamline your business processes. Take time to identify the BPM features that are essential to your organization. Do you want to improve hiring practices? Do you value standardization over flexibility? Asking yourself these important questions will help you choose the best BPM solution. Once you identify a good solution, research it thoroughly–its layout, user interface, and technical compatibility.
#2. Define Key Performance Indicators (KPIs)
Define success in quantitative terms before fully implementing the solution. Key performance indicators (KPIs) help you to measure and improve business processes. The BPM suite must-have features that automatically measure these indicators. It should also display the information in a simple, intuitive way.
#3. Choose a Reliable Vendor with Great Support
How reliable is the vendor? If you're considering getting your solution from a small vendor, talk to the top management and ensure they address your concerns. If it's an established player, know the product roadmap and if the software is updated regularly.
And before you settle on a vendor, interact with the customer support team. Talk to customer support representatives and find out the ticket response time. Understand how to submit a ticket and even the cost of phone support so there are no surprises later.
Benefits of Business Process Management Software
#1. Enhances Operational Efficiencies
BPM reduces the work involved in processes, minimizing human touchpoints and decreasing the time needed to complete work. 40% of companies believe digitizing document processes boost employee productivity. Higher-quality work gets done in less time, boosting efficiency.
All companies would like to make their business processes more efficient. Inefficient processes waste a lot of time and money, but they are often difficult to identify. BPM can help management to identify the inefficiencies and do away with the slowdowns they create. The discipline gives a greater understanding of each step in a business process.
BPM can help decision-makers determine how processes can work in optimal conditions, allowing for alterations with that goal in mind. Manual tasks can be automated to boost productivity and minimize the chances of human error.
#2. Empowers Employees
BPM can automate repetitive, low-level, and manually-intensive processes. It allows employees to concentrate on creative tasks they care about and high-value work. Productivity, satisfaction, and retention increase when employees spend more time on interesting and rewarding aspects of their jobs.
85% of managers believe automating some work will give them and their employees extra time to focus on goals that matter to the company.
Employees become more satisfied with work, and employers can optimize each individual's talent.
#3. Improves Accountability
BPM helps employees understand their roles and the tasks they are responsible for. Everyone is clear on what needs to be done when it should be done, and how it should be done. Work is managed more effectively and workers are held accountable for mistakes. Management can tell when employees are unable to complete tasks on time.
BPM ensures all work gets done and reveals process inefficiencies. It can also reveal which tasks take more time to complete and where the process bottlenecks are. It enables managers and team leaders to create more effective processes.
#4. Makes a Company Agile
Organizations are always changing because of constantly changing market conditions, government regulations, and working methods. BPM facilitates the design of flexible processes, making a company agile. As changes happen in your industry, you can make changes to processes with minimal costs. You can easily customize processes to suit organizational requirements.
BPM also makes workers more flexible to changes. Changing course is easy because the process roadmap is clear. They can easily adopt new systems and implement them quickly. An agile organization is very powerful because it can quickly overcome problems and stay profitable.
Comparison of Best BPM Software
BPM Tools
Deployment
Platform
Free Trial
Price
Kissflow
Cloud-hosted & Open API
Windows,
Mac,
Android, &
iOS
Available
Basic: $10 Per user Per month
Advanced: $9.90 Per user Per month
Fully Loaded: $19 Per user Per month
Enterprise: Get a quote
Appian
Cloud-hosted
Windows,
Mac,
Linux,
Android,
iOS, &
Windows Phones
Available for unlimited users
Standard Licensing: $90/user/month.
Application Licensing: Get a quote
BPMApp
Cloud-hosted
Windows,
Mac,
Android, &
iOS
Available
Free: $0/mo
Infinity: $9.99/month
BYOS: Get a quote
Process Street
Cloud-based
Windows,
Mac,
Linux,
iOS,
Android, and Windows Phone
For 14 days with the features of the Business Pro plan
Business($12.50 per user per month),
Business Pro ($25 per user per month),
Custom(Get a quote)
12 Best BPM Tools
#1. Kissflow

Kissflow Workflow is a cloud-based service platform that lets business users create, model, and deploy business process apps, all with very little to no coding knowledge. It follows a lightweight approach compared to other workflow tools, empowering non-coding team members to design workflows that they are familiar with. It is a comprehensive process automation platform designed to effectively streamline your workflows of various processes, giving you the agility and flexibility to run your business operations hassle-free.
Kissflow Workflow offers a simple visual interface, with drag-and-drop features that let you create things like pre-populated fields and tables to design logic-based forms. You can also define workflows with sequential tasks, and get notifications and analysis by chosen metrics. With its powerful reporting and analytics features, you are provided with valuable insight that can guide your process improvement efforts. You can secure your data with role-based conditional access. Kissflow enables its users to get access to KPIs, user management, dashboards, ad-hoc reports, ease of use, and easily affordable pricing plans.
#2. Appian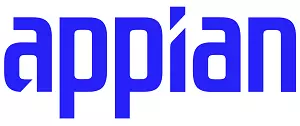 Appian is a low-code platform that provides full-stack automation, enabling businesses to streamline complex processes and cases, create custom apps and achieve operational excellence. By aligning people, systems, data, bots, and AI in a single workflow, Appian manages everything in a single interface to transform businesses. It has pre-built connectors for seamless integration with other applications with very little code knowledge. Appian also offers multiple deployment options including cloud-based, on-premise or a hybrid model. Appian's speciality is its social collaboration feature that allows users to connect with other team members for project discussions.
#3. BPMApp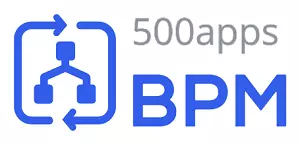 BPMApp is a business process management (BPM) platform that automates business processes and helps enhance their performance and productivity across the board. With its intuitive visual dashboard, all of your data is made available in one place, enabling quick and informed decision making. With BPMApp's advanced flow automation capabilities and drag-and-drop designer, creating automated flows are seamless and efficient. You can create, add and manage workflows as jobs and all tasks associated with them in a few clicks all in a single console. BPMApps's Process Modeler empowers business users to identify and eliminate process inefficiencies, improve operational productivity and help build an agile business environment.
#4. Process Street

Process Street is a modern business process management platform that helps you quickly create and assign workflows to your teams, run multiple instances of the workflow and track their progress. Its organised checklists allow you to utilise conditional logic to create truly dynamic workflows, adapting to your teams' flexible needs. Process Street has a simple interface that lets business users create structured documents in seconds and its intuitive drag-and-drop capability makes it easy for anyone to use. It lets you effortlessly create a single instance, multi-stage or sequential approvals for any process that requires authorisation by another person.
#5. Processmaker

ProcessMaker is a low-code business process management and workflow automation platform that enables users to rapidly design, create and streamline processes. It seamlessly automates form-intensive, approval-based processes across various departments and systems, empowering business users to run their own workflows with no coding experience. The platform offers an intuitive activity dashboard that gives users complete visibility into each process and their performance. ProcessMaker's Business Activity Monitoring (BAM) capability enables businesses to set Service Level Agreement (SLA) alerts, instantly notifying stakeholders in real-time without having to depend on a report or dashboard.
#6. IBM Blueworks Live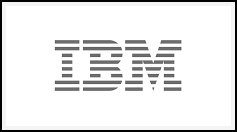 IBM Blueworks Live is a cloud-based business process software, falling under the set of IBM SmartCloud applications. The software is designed to enable businesses to streamline their processes and provides a collaborative anywhere environment to improve them through process mapping. Its cloud-based interface is built for both IT and business users, empowering them to quickly build processes with ease. With its central process repository, operational inconsistency issues are eliminated, providing users real-time access to process workflows.
#7. Nintex

Nintex is an easy-to-use workflow automation platform that enables business users to visualise and plan their workflow frameworks using a mapping tool. It seamlessly manages, automates, and optimises business processes from start to end. With its leading process improvement capability, Nintex ensures every task advances to the next stage of the process and facilitates smooth business operations. The drag-and-drop feature makes it easy to visualise and automate even the most complex processes. It enables you to quickly deploy agile, automated workflows across various channels and departments, ensuring accelerated delivery of projects on time with fewer errors.
#8. Bizagi

Bizagi is a business process management (BPM) platform for enterprises that automates and executes the business operation. The main focus of Bizagi is to automate dynamic and complex processes enterprise-wide and reduce manual efforts involved in business operations. With its real-time and historical reports, the performance of each process can be effectively monitored, opening rooms for improvement. As your business scales up, Bizagi empowers you to run your processes on a high-performance cloud platform based on requirements. It enables a seamless connection between modern applications, databases or legacy systems, providing a unified view of business data.
#9. Comindware

Comindware is a no-code workflow management platform with an all-inclusive set of capabilities, enabling businesses to seamlessly connect people, data and workflows. Comindware's speciality is its patented ElasticData technology, a common framework that allows data to be shared and reused across application, enterprise, and community boundaries. It has fully integrated workflow management components such as processes, projects, tasks and cases, all within a fully open and secure cloud-based system.
#10. Smartsheet

Smartsheet is a dynamic workspace tool that offers collaboration and work management solutions. It enables businesses to assign tasks, track project progress, manage calendars with ease, share documents and manage other critical tasks using an intuitive tabular interface. It facilitates seamless integration with third-party applications and also supports Google Apps, VMware Zimbra and Salesforce CRM, and Amazon Mechanical Turk for crowdsourcing.
#11. Pega

Pega is a robust business process management (BPM) tool created by Java concepts that enable business users to automate processes. Its industry-specific frameworks facilitate users to execute relevant workflow processes, data models, and user roles into their applications. Pega offers a Designer Studio that works as an Integrated Development Environment (IDE) to design, develop and collaborate applications across various channels. It also includes automation, reporting, security, auditing, and machine learning components for BPM applications.
#12. Alfresco

Alfresco Process Services is an enterprise Business Process Management (BPM) with the flexibility and scalability to handle a wide variety of critical processes. It provides a robust suite of end-user tools and integrates with a range of enterprise systems, including Alfresco Content Services, Box and Google Drive. It is a user-friendly tool, ensuring easy creation, deployment and automation of critical business processes. The point and click forms and rules editors help in defining and sharing process forms and decision tables across processes. It facilitates users to access all information, tasks, and documents quickly and ensures efficient completion of key business processes.
Closing Remarks
Business process management allows managers and team leaders to understand how business processes work. This greater understanding can result in cost savings, increased revenue, and improvements in company efficiency. Many companies have realized the benefits of BPM software and are using it to help their companies succeed.